Cross-border merchants selling to Brazil can reach a significant untapped portion of Brazilian consumers and increase sales by offering boleto. Boleto is accessible by the entire Brazilian population and has a minimal fraud risk, a confirmation period of 1-2 business days, a zero chargeback rate, and a faster money settlement compared to credit cards.
However, unlike a standard boleto bancário, the EBANX Boleto has exclusive features that are advantageous to merchants and consumers.
EBANX is a leader in cross-border boleto processing with over 1M monthly EBANX Boleto transactions that amount to more than 17M USD per month. The EBANX Boleto drives higher conversion rates than other cross-border payment solution competitors.
EBANX Boleto Exclusive Features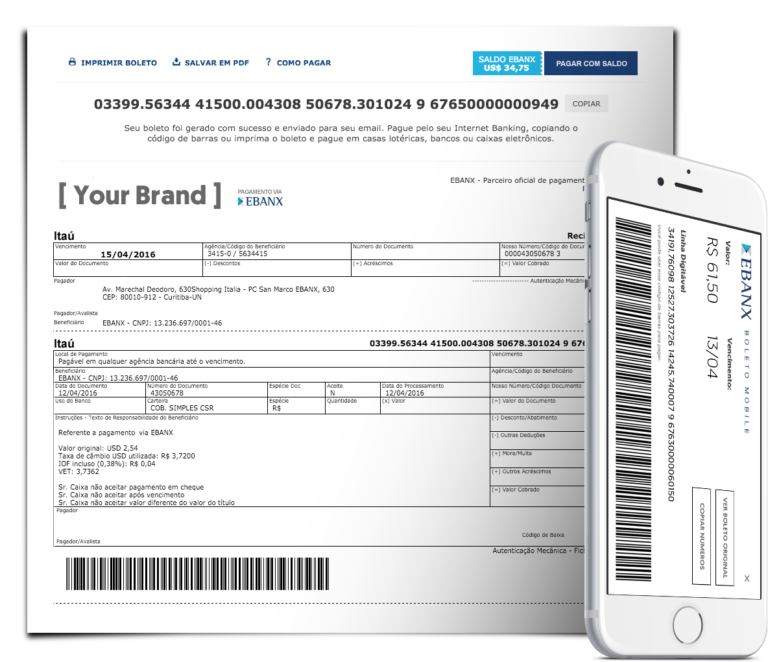 The EBANX Boleto is issued by a major Brazilian bank and with your business brand to ensure consumer security.
The consumer can print the boleto or save it as a PDF to pay within the three allotted days.
EBANX consumers can pay the boleto using their EBANX Account balance in USD, a feature that drives our current customers to your new consumer base.
The boleto serial number is highlighted allowing the consumer to easily copy it and pay it online.
Instead of printing the EBANX Boleto, consumers can present the boleto at a physical store through the EBANX mobile App.
EBANX Boleto Business Practices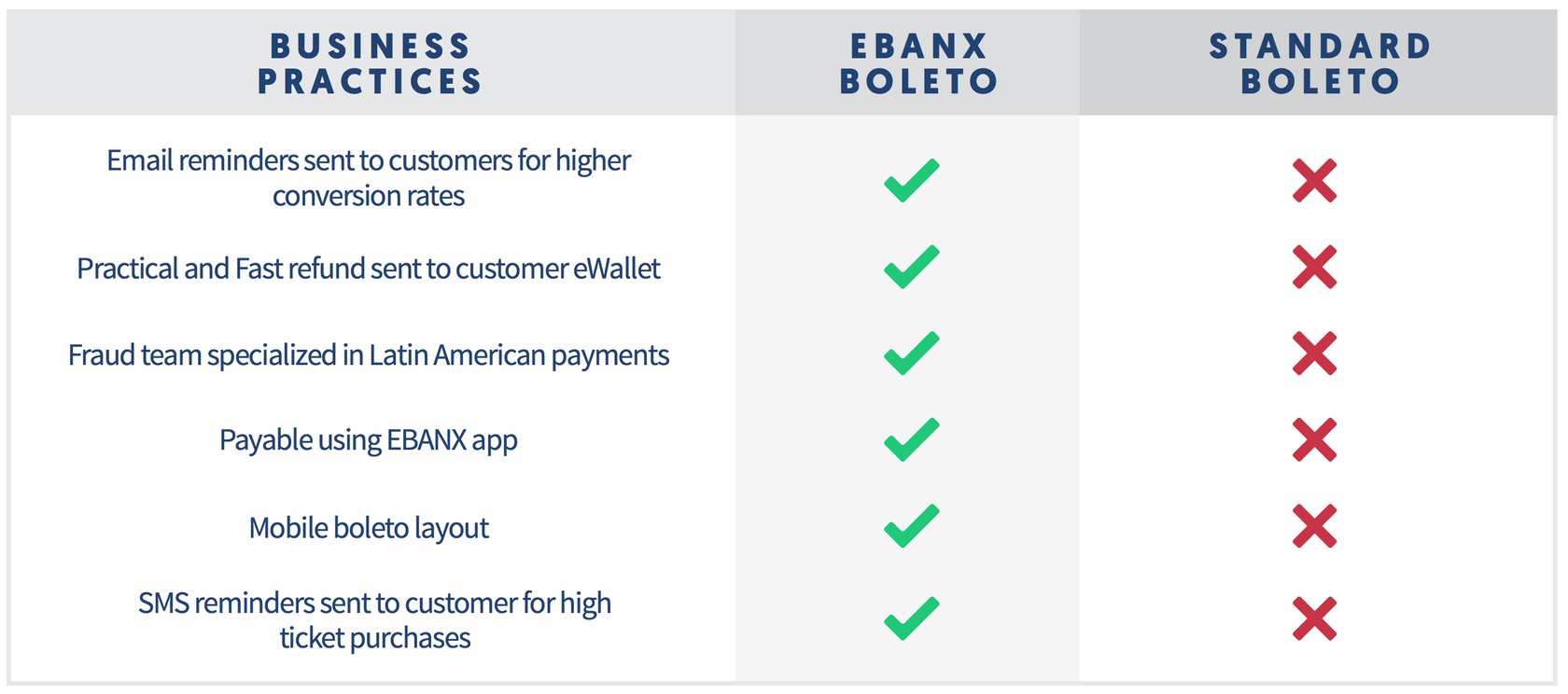 Why you should consider a partnership with EBANX
24/7 Customer Service: Fluent in the native language of the consumer and available by email, phone, or social media (Facebook, Instagram, and Twitter)
Friendly Customer Engagement: Personal email reminders and social media outreach
15M EBANX End Consumers: Trusted among over 15M consumers
Specialized Fraud Prevention: Fraud team expert in Latin American payment methods and advanced anti-fraud systems
Settlement Sent to You: Receive payment anywhere in the world
Less Bureaucracy: You don't need to establish a company in Brazil/Mexico/Chile/Colombia/Peru
Ecommerce Leaders Who Offer EBANX Boleto